Home | Jackson Creek | Southern Jubilee | CD: Jackson Creek! | CD: Learn to FIDDLE!
Performance Schedule | Folkfiddle Gifts | Bios and Email | Sound | Workshops | Jams | Links | A BARN DANCE FOR YOU!

Need a sound system?
Folkfiddle Sound Productions will provide it!!!
If you're looking for ear splitting, nerve shattering bass sounds....
you'll want someone else.
However..... if you are a musician or organizer looking for a sound system to enhance your acoustic music.... give Joe a call!!!
Write to Joe Waller or call: 386-717-5123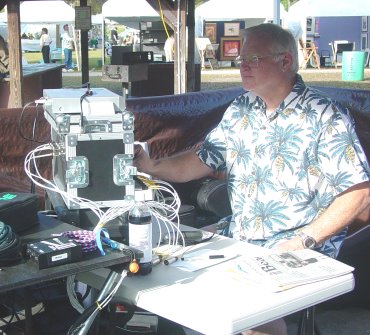 Our goal is to make your music sound its very best!!!




Joe has state of the art, unobtrusive, sound equipment and has produced sound for the following types of venues:
Community concert series and festivals including: Crescent City, Daytona Beach, Debary, Enterprise, Orange City, Tavares, etc.

Contra dances and English Country dances in locations throughout central Florida.

Deland Spring Art Festival performance stage.

Florida Fiddler's Convention

Lake County Eustis Folk Night

Private parties

Weddings
Back to www.folkfiddle.com