AND... JAMS and Workshops! BRING your instruments... voices... and join in!!!



AND... A Silent Auction! Support the Settlement... DONATE...
and shop for gifts!!! Look for the Silent Auction in the Schoolhouse!


AND.. DEMONSTRATIONS....
There will be pioneer demonstrators throughout the grounds: Spinning, Blacksmiths, Rope Making, Quilting, and much more!

AND.. A Contra / Barn Dance... This is SUCH fun!!!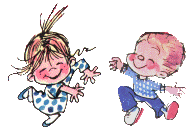 Dancing will be in the school house both days and into the evening Saturday!
Tell your friends... better yet BRING friends!!!

AND.. CHILDREN'S ACTIVITIES!!!
YES! There will be musical activities for children of all ages!

AND... Arts and Crafts!!! YES! There will be artists and crafters!
There will definitely be something for everyone! Shop for year-round holidays!

AND.. FOOD! OH yes! There will definitely be food available at the festival!
AND.. MORE!!! Keep watching this page for updates!

For information about musicians write or call Joe Waller 386-717-5123
For other Barberville information or vendor information please call the Barberville Settlement: 386-749-2959
LOOK for the Barberville Pioneer Settlement profile on Facebook!
There are many photos and announcements!
Check out Gail Carson's fantastic photos from the festivals!!!

Make sure that YOU are in the pictures this year!
__________________________________________________________________________


Come to the Barberville 1st Saturday Jam / Workshop Day
on the first Saturday of each month!
It's only $8 for adults for the whole day. $4 /each for children ages 6-12.
Free for children under 5 years old. Members of the Settlement are FREE! Join!
The gates open at 9am,
Workshops start at 10am and jams start whenever you want to play!
(No pets are allowed on the settlement grounds.)
Contact Carol and Ron Whisler for information and a schedule of the
1st Saturday Barberville workshops: carolwhisler@yahoo.com
Thank you, Ron and Carol for your work organizing these jam/workshop days!!!