Home | Jackson Creek | CD: Jackson Creek! | Photos | CD: Learn to FIDDLE! | MORE GIFTS

Performance Schedule | Folkfiddle Gifts | Bios and Email | Sound | Workshops | Jams | Links | A BARN DANCE FOR YOU!
_______________________________________________________________________________________________

Barberville Settlement Music Festivals! Spring Frolic
March 29 - 30, 2014

Jackson Creek String Band - Calendar of events and performances!!!
We look forward to seeing you at our performances!
* Gentle Folk * Fun Fiddle * Barely Bluegrass * Beautiful Waltzes * Celtic * and more!
We love to play for weddings and receptions as well as parties, reunions and
community events. See you soon!

Joe on Facebook / Katie on Facebook

BARN DANCES! Make sure your guests have a good time!
We'll BRING a barn dance to your club, organization, or any event!
Jackson Creek's NEW CD "I Wish I Was..." is HERE!!!

Jackson Creek's CD "Come Sit by the Water"

Learn Fiddle Tunes CD: "Training Wheels in D"
Fiddle Tunes Jams Join us!
For other area jams check the FOLK FIDDLE LINKS page.


Folk Fiddle Links - Links to MANY fiddle and folk music sites!
Chord Charts for many of the fiddle tunes that we play.
Disclaimer: These charts work for our versions of the tunes. Hope they work for you, too! :)
They are in "Rich Text Format" which we hope will open on everyone's word processing program.
Chord Charts for our favorite waltzes!
Write for more information: Joe and Katie Waller

Joe on Facebook / Katie on Facebook
Katie's Mosaics: Photos on Flickr!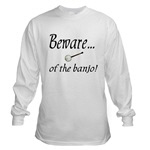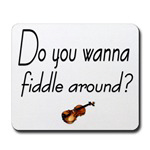 Folkfiddle Gifts
MORE GIFTS!